Immigration office in Koh SAmui
ALL YOU NEED TO KNOW
ABOUT THE IMMIGRATION OFFICE IN SAMUI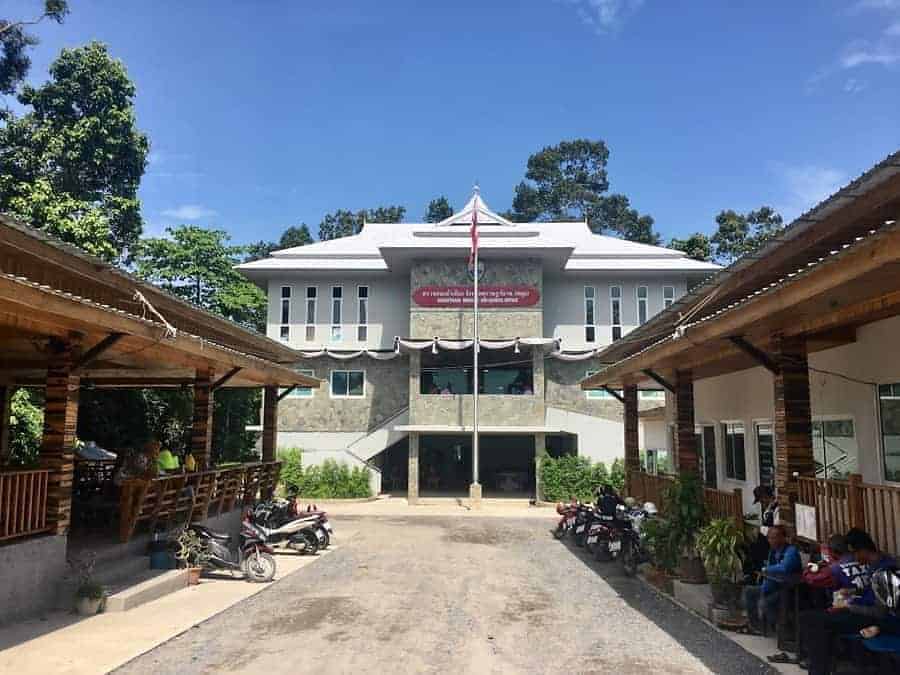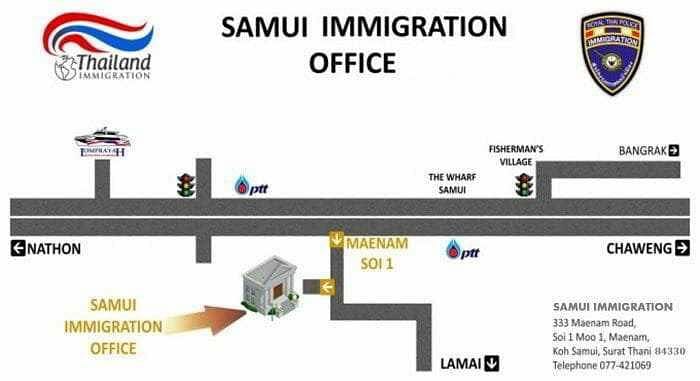 WHAT TO DO AT THE IMMIGRATION OFFICE IN KOH SAMUI
Relax! It can be a breeze!
Let's face it, no one goes to immigration in Thailand unless is absolutely imperative. There are better places to spend your time on the island. This is a small inconvenience to extend your stay in Thailand! For those getting a Tourist Visa Extension, the process should be a straight forward so we recommend to discard overstaying in Thailand.
Fear not! Follow our suggestions and you will be in & out with your passport visa sorted!
Get to the Samui Immigration Office before it gets busy
Do your research on Thailand Immigration rules
Get your paper work ready in advance
Be patient and courteous with the immigration officials
Dress appropriately
The new Immigration Office Koh Samui opened in 2016 and it is in Maenam. It replaces the old Immigration Office located in Nathon.
The new building is substantially bigger, with air conditioning, comfortable chairs and has relevant services onsite like photography and copy machine room, a lawyer and Visa Arrangement Services (HD Visa Samui) on site.
There is as well a convenient coffee place to relax while you wait for your paperwork!
Koh Samui Immigration Office Opening Hours:
Monday to Friday 8:30am–12pm, 1pm–4:30pm
Your paperwork in two steps
FOLLOW OUR ADVICE
Our tips & suggestions to ease the process
Visa regulations in Thailand
Immigration rules, regulation and Visa requirements change frequently in Thailand. Make sure you are well informed before you head to the sort out your paperwork. Check the news about Visa Policy in Thailand here.
WARNING. We recommend to all visitors to refrain from overstaying in Thailand. If you overstay you will be fined before leaving the country and you may be temporarily banned for entering the Kingdom . If you are caught in Thailand with an expired visa, authorities can give your few headaches. Extending your Visa at the Immigration Office in Koh Samui should be a painless transactional process that should take less than 2 hours if you follow our advice. Do not overstay, is not worth the potential headaches! Sort out your passport and go back to enjoy your extended holiday with peace of mind.