bangkok to koh samui
Best ways to get from Bangkok to Koh Samui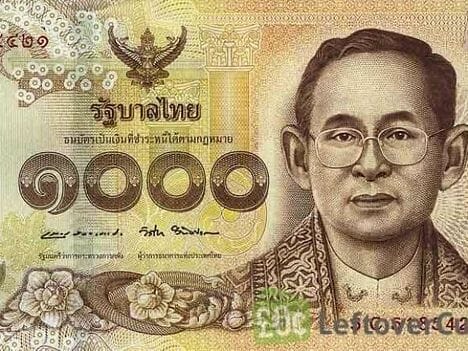 On a tight budget
An overnight itinerary from Bangkok to Koh Samui may save you money on tickets and accommodation. You can easily save a hotel night. Consider where are you staying in Koh Samui. A taxi from Nathon Pier to Chaweng can cost 800 Baht. From Bangrak Pier may cost you just 300 Baht.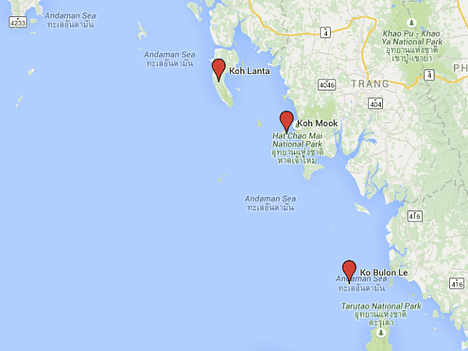 Tired of island hopping
If you are on the last leg of your trip and tired of ferries, buses and minivans, consider a comfortable itinerary. Many visitors, let the islands in the Gulf of Thailand for the end of their holiday to recover from the extensive travelling. A painful route from Bangkok to Koh Samui may be too much at that point.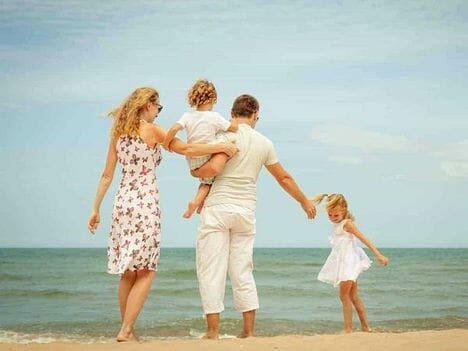 Travelling with kids
If you travel with babies choose the direct flight. You may consider to flight to Surat Thani, any other itinerary will be too much with a baby or toddler. However, with older kids an overnight trip can be a fun and adventurous experience. For trains, book in advance to secure 1st class sleeper cabins!
DIRECT FLIGHT FROM BANGKOK TO KOH SAMUI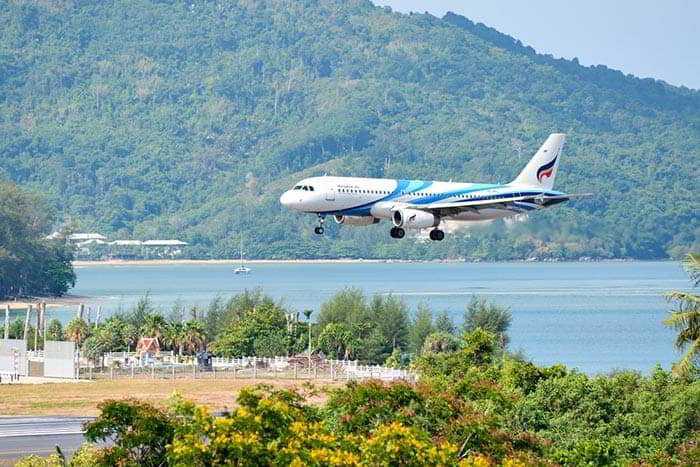 Flying from Bangkok to Koh Samui is the easiest way to get to the island, but it is expensive. Bangkok Airways built Samui International Airport in 1989 and today is considered one of the most beautiful airports in the World!. Being a privately owned airport, fees are set up for profit and that reflects on ticket prices. More than one million passengers arrive to Koh Samui by plane. Flights from Suvarnabhumi Airport in Bangkok.
Around 70 minutes direct flight
Average price ranges from ฿8,000 to ฿10,000 for return flights
Flying to Koh Samui is the fastest way to get to the island from Bangkok.
It is a direct route with no hassle.
It is the most comfortable option.
Expensive. Samui International Airport is a privately own by Bangkok Airways, and it operates for profit. Airport fees makes flying to Koh Samui costly.
Limited luggage on standard flights.
High carbon footprint.
Bangkok Airways.
Thai Airways used to cover this route but not anymore.
FLIGHT TO SURAT THANI + BUS TO DONSAK + FERRY TO KOH SAMUI
3 Changes including Plane, Bus and Ferry.
2 Stops in Surat Thani airport and Donsak pier
The average price of the trip is around ฿3000.
Your second fastest option.
Good value.
Resonable comfort.
Economy flights not always available. Checking well in advance is recommended.
Flight: Air Asia, Thai Lion Air, Thai Smile
Ferry: Lompraya, Seatran
.
TRAIN TO SURAT THANI + BUS TO DONSAK + FERRY TO KOH SAMUI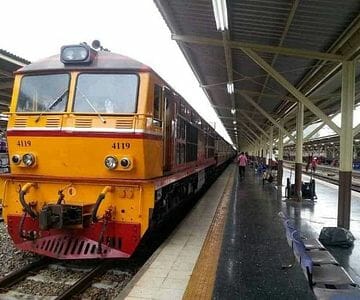 A train – bus – ferry combination is both economical and comfortable. Make sure you take a night train and book in advance to reserve a 1st class sleeper cabin. Travelling at night may save you 1 or even 2 hotel nights!
It can be a good fun experience for kids too. Sleeping on a moving train and taking a big boat? It doesn't get better than this. Check Surat Thani Train Station and Donsak Pier. Buy your tickets through our searchbox at the top of the page and get all connexions for your trip.
3 Changes including Train, Bus and Ferry.
3 Stops including 2 train stations and Donsak pier
Price including train 1st class sleeper ticket is around ฿2000
Reasonably comfortable.
Overnight trip. If you are on a budget, you save a hotel nigh.
Can be a fun experience
Long journey.
Long wait at a train station.
Make sure to book train tickets well in advance to get 1st class sleepers. Other options are uncomfortable.
BUS TO DONSAK + FERRY TO KOH SAMUI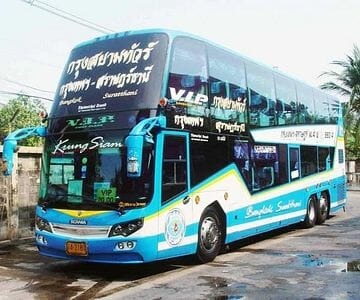 If you are on a budget, look no further! A trip by bus + Ferry is the chapest way to get to Koh Samui from Bangkok. There are several routes available. The most regular is through Donsak but we will be giving details through Chumphon soon.
Around 14 to 16 hours trip.
2 Changes including Bus and Ferry.
1 Stops at Donsak pier
Inexpensive.
If you are on a budget, make sure you travel overnight and you to save a hotel night
If you are a light sleeper you may struggle.
BANGKOK TO KOH SAMUI SUMARY
Fast & Comfy
Bangkok to Koh Samui flight time is 70 minutes. If money is not an issue take a direct flight and save yourself up to 15 hours to lay on the beach.
Fun Experience​
Sleeping on an overnight train across Thailand can be an experience. 1st Class Sleeper cabins are comfortable. Affordable itinerary and fun!
On a budget​
Take a bus if you want to save.
The difference in price between a direct flight to Koh Samui and the bus route can pay for few nice dinners!
WHERE DO YOU STAY IN KOH SAMUI?
Consider the closest arrival point to your destination in Koh Samui. It will save you time and money!
Choose an itinerary that gets you to your resort faster and cheaper.
Koh Samui taxi services can be expensive. It can take you up to an hour to get to your hotel!