Krabi to koh samui
Best ways to get from Krabi to Koh Samui
DIRECT FLIGHT FROM KRABI TO KOH SAMUI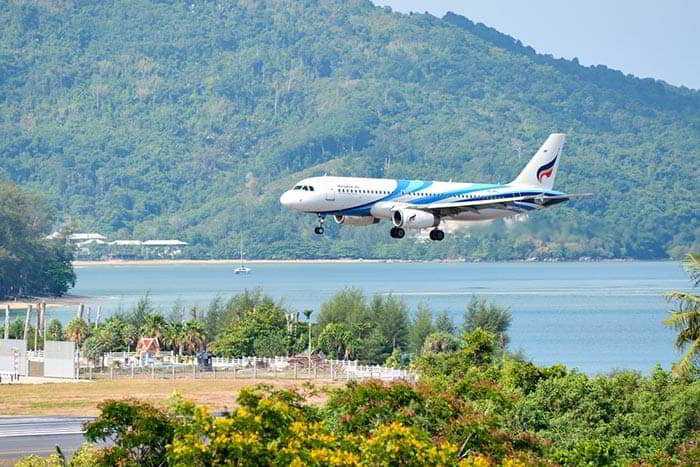 Flying from Krabi Airport to Koh Samui is the fastest, most comfortable way to get to the island from Krabi. Bangkok Airways built Samui International Airport in 1989 and today is considered one of the most beautiful airports in the World!. More than one million passengers arrive to Koh Samui by plane every year. Everyday flights from Krabi Airport with departures typically at 13:45hrs.
Around 50 minutes direct flight.
Average price ranges from ฿3500 to ฿4500 for one way tickets.
Flying to Koh Samui is the fastest way to get to the island from Krabi.
It is a direct route with no hassle.
It is the most comfortable option.
Expensive. Samui International Airport is a privately own by Bangkok Airways, and it operates for profit. Airport fees make flying to Koh Samui costly.
Bangkok Airways from Krabi Airport
BUS TO DONSAK + FERRY TO KOH SAMUI
TIP: You can't go wrong with Lomprayah. They can even provide transportation door to door. From your resort in Krabi to your resort in Koh Samui. They have shuttle vans waiting a the Samui piers. Pricing is much more affordable than a direct flight.
2 Changes including Bus and Ferry. (3 counting the van that takes you to your hotel if you are booking Krabi to Koh Samui door to door)
1 Stop at Donsak pier before getting to Koh Samui
From ฿600 for a one way Krabi to Koh Samui pier
Good value.
Resonable comfort.
Seatran (arrives at Bang Rak Pier).
Lomprayah (arrives to Nathon Pier & Maenam Pier and sell tickets that include shuttle van to your hotel).
Raja Ferry (arrives at Lipa Noi Pier).
Songserm (arrives at Nathon Pier and may include a shuttle van to popular locations in Koh Samui).
.
KRABI TO KOH SAMUI SUMARY
WHERE DO YOU STAY IN KOH SAMUI?
Consider the closest arrival point to your destination in Koh Samui. It will save you time and money!
Choose an itinerary that gets you to your resort faster and cheaper.
Koh Samui taxi services can be expensive. It can take you up to an hour to get to your hotel!