Your thailand holiday planner
Discover, Plan & Share
Your Unforgettable Thailand Journey
Why Thailand
FASCINATING
| Tropical paradise |
| Sandy beaches |
| Spectacular sunsets |
| Dream holidays |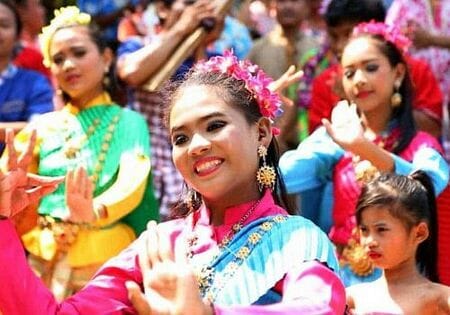 ENCHANTING
| Amazing people & culture |
| Delicious food |
| Great festivals & night life |
| Fun & welcoming country |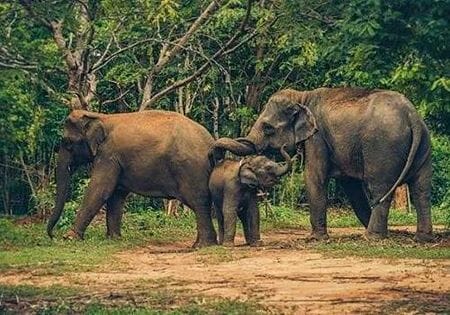 EXTRAORDINARY
| Vast extensions of rainforest |
| Coral & marine life |
| Fauna & flora diversity |
| Rich natural heritage |
EXCITING
| Muay Thai boxing |
| Boxing training camps |
| Yoga & holistic retreats |
| Adventure plans |
UNIQUE
| Singular mentality & customs |
| Cult to happiness |
| More than 40,000 Temples |
| Thailand: The Land of Buddha |
UNFORGETTABLE
| Hidden gems to discover |
| A country of extreme contrast |
| Breathtaking scenery |
| Unforgettable experiences |
Plan your Holiday in Thailand
Thailand is a fascinating country that offers something special for everyone! But finding the right holiday for you, means doing proper research. With so much information out there, the process can be overwhelming and stressful. We recommend reading through the information on our site about travelling, visiting and exploring the country to ensure you have the holiday of a lifetime. Planning your holiday in Thailand may seem daunting, but we at KohPlanner can help.
Create lists in KohPlanner with your favorite destinations, hotels, tours, activities, restaurants and whether you're a first-time visitor or you've been here before, you will find it easy to choose the perfect accommodation, to book transportation, tours, attractions, restaurants, events. Add them to your Travel Plans, manage your bookings on the go and share them with friends. Looking to rent a car? You can do that on KohPlanner! Want to book a table at a romantic beach restaurant? You can do that on KohPlanner! Want to book ferries when island hopping? You can do that on KohPlanner! Want to find a family – friendly hotel on the island? Of course, you can find and book on KohPlanner!
Thailand is waiting for you! From its impressive biodiversity to the paradise beaches; from the madness of Bangkok to the beauty of its temples; from its vibrant festivals to its well-renowned cuisine; Discover the uniqueness of Thailand and the warmth and hospitality of its people!
Thailand is a country you will fall in love with!
THAILAND HOLIDAY DESTINATIONS
Some top Thailand holiday destinations include Bangkok, the Andaman Sea area, the Gulf of Thailand, Northern Thailand and the National Parks. It is recommended to choose 1 or 2 main destinations to visit during your typical 2-week holiday in Thailand, as you can spend too much time travelling from one area to another. 
Thailand offers so much to do and see in all seasons of the year, from beautiful beaches, jungle, mountains and national parks to cities like Bangkok, Phuket, Chiang Mai and Pattaya. It's easy to fall in the trap of trying to see too much in a short period of time. This would be time-consuming and exhausting without leaving you with much time to relax and enjoy. A little tip from us: travel at night, where possible, using night trains for example, and you can save time and money for a hotel night. 
There are a myriad of visits and attractions to do, see and experience in Thailand, like temples, markets, tours, sports activities, SPAs, the amazing Thai cuisine. So much to do and so little time! You can always ask for advice at your resort when you get there, but we recommend planning in advance. The secret to a successful once in a lifetime holiday is planning, planning and more planning. And relax and enjoy once you get there!
This is why we created KohPlanner, a comprehensive and easy to use tool to find all the information you need about Thailand, to be able to choose and book hotels, transportation, car rentals, restaurants and add them to your travel lists/plans. These plans can then be shared with friends and accessed offline.
WHAT TO EXPECT
Bangkok, "the city that never sleeps" or "City of Angels" was named the world's most visited city for many years in a row. A vibrant and bustling city where tradition and modernism coexist. Bangkok is a place of contrasts where guaranteed you won't get bored.​
NOT TO MISS
Visit Wat Arun or Temple of Dawn. Visit The Grand Palace. Go for dinner and souvenir hunting at Asiatique The Riverfront. Have a drink or two at Sky Bar. Visit a floating market. Experience Muay Thai in Bangkok at Lumpini or Rajadamnern stadiums. Go shopping to the malls MBK, Siam Paragon and Platinum.
BEST FOR
Starting point for your Thailand holiday or visiting Southeast Asia. You can spend 2 or 3 days in Bangkok. Tip: If you travel with small children, make sure you plan and book (where possible) your visits in advance and avoid long walks in the burning sun. Great for culture, shopping, eating and partying.
WHAT TO EXPECT
To the south, Thailand runs into the Malaysian Peninsula with the Gulf of Thailand on the east coast. It is popular for its paradise islands: Koh Samui, Koh Phangan and Koh Tao. Wettest months: October and November. Dry months: February and March
NOT TO MISS
Koh Samui, the largest island in the Gulf of Thailand with amazing beaches, bustling night markets, beautiful temples, a plethora of restaurants and countless activities and attractions. Koh Phangan, for its paradise tropical beaches and popular Full Moon parties. Go diving in Koh Tao, one of the best spots in Southeast Asia. Book a day boat tour at Ang Thong Marine Park. Eat some delicious food at restaurants in Koh Samui.
BEST FOR
Beach holidays, relaxation, food, best parties and diving. The Gulf of Thailand offers great choices for couples and families. And let's not forget here you can find some of the most popular wellness retreats and yoga centers in Thailand.
WHAT TO EXPECT
The Andaman Sea is on the west coast of the Thai-Malay Peninsula. Some popular holiday spots include Phuket and Krabi, as well as the islands of Koh Phi Phi & Koh Lanta. Wettest months: September and October. Dry months: January & February
NOT TO MISS
A few days in Phuket for beaches, dining, shopping and entertainment. A sunset tour of the 7 islands from Krabi. Visit Krabi town and Railay Beach. Visit Phi Phi islands, and do not miss the famous Maya Bay. Visit Koh Lanta .
BEST FOR
Beach holidays, parties, fine dining and relaxation. Certain areas, such as Patong in Phuket and Ao Nang in Krabi, can get very busy during the peak season; so, if this is not your cup of tea, you can look for quieter areas or even go upper north for smaller and more tranquil islands like Koh Chang and Koh Phayam. Top local dive sites: Ko Surin, Ko Similan, Richelieu Rock.
WHAT TO EXPECT
Northern Thailand's most popular holiday spots are Chiang Mai and Chiang Rai. The climate here is slightly cooler than the rest of Thailand. The best time to visit is during the cool season, from December to February. The rainy season is from June to October.
NOT TO MISS
Visit the Chiang Mai Old City, for ancient history and temples. Visit the White Temple in Chiang Rai – Wat Rong Khun. Visit the Blue Temple. Visit Wat Phra That Doi Suthep. Some trekking and bird watching at Doi Inthanon National Park. Go to the Elephant Jungle Sanctuary in Chiang Mai.
BEST FOR
Thai heritage, stunning scenery, beautiful temples, amazing food, learning about Thai culture and unique tribes. Chiang Mai and Chiang Rai are special for their authenticity and being less touristy than Southern Thailand. A real chance to experience the friendly & welcoming nature of Thai people.
WHAT TO EXPECT
Thailand's national parks are some of the most beautiful and diverse in the world. From rainforests to mountain jungles, marine parks to rich ecosystems full of flora and fauna, there is something for everyone who enjoys nature and adventure. So if you're traveling in the area, be sure to check them out!
NOT TO MISS
Khao Sok National Park, situated on the mainland, in proximity to Phuket, Krabi and Koh Samui, for  jagged limestone karsts and large areas of virgin rainforest. A must: rainforest safari and jungle tour and an overnight stay at the rafthouses on Cheow Lan Lake. Ang Thong Marine Park, if you are holidaying in Koh Samui. Khao Yai National Park, the third largest park, can easily be accessed from Bangkok. Kaeng Krachan National Park, Thailand's largest and probably most beautiful park – a definite must-see!
BEST FOR
National Parks are spectacular, fun and exciting for any group and age range. There is something for everyone to enjoy. Diverse wildlife, picturesque waterfalls, lush evergreen forests, caves, trails for hiking. Adventure seekers, sustainable tourism travelers and families are among the top visitors.