Dusit Dheva Cultural Center
The Dusit Dheva Cultural Center is a must-visit for those interested in Thai and South-East Asian culture and traditions. This cultural center showcases the rich heritage of Thailand, Indonesian, Myanmar and Lao through various exhibits and interactive experiences.
Amidst the shimmering beaches and tropical allure of Koh Samui, the Dusit Dheva Cultural Center stands as an emblem of Thailand's rich history and vibrant culture. Named after the celestial residence of Hindu gods, the Center beautifully integrates the island's natural beauty with a comprehensive exhibition of its cultural heritage.
Hightlights visiting Dusit Dheva Cultural Center include: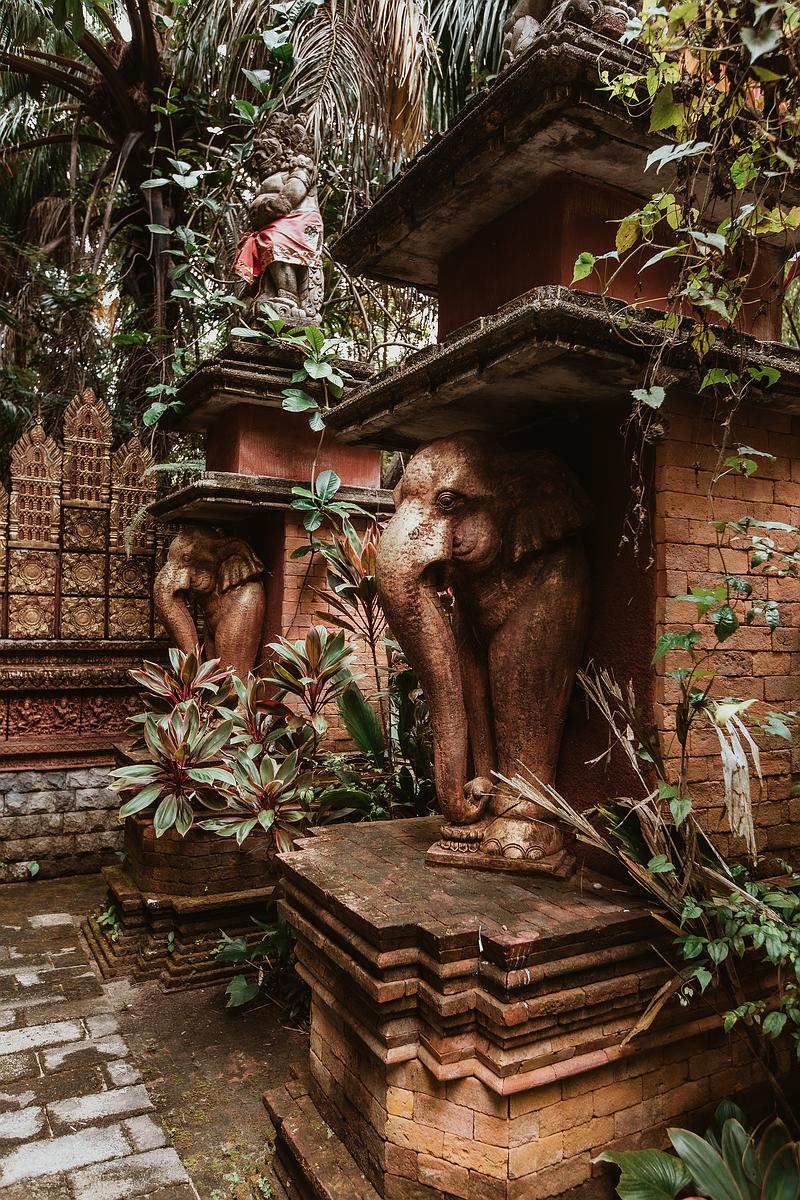 Center's Architecture: The main building, inspired by traditional Thai architecture, instantly impresses with its intricately carved roofs, majestic pillars, and graceful balconies.
Sculptures: Dotted around the premises are an array of intricate sculptures depicting Thai mythology and local history. Don't miss the life-sized depiction of the Churning of the Ocean of Milk, a story from Hindu and Buddhist cosmology.
Art Galleries: There are several galleries housing a wide range of art, from traditional Thai art to contemporary works. Look out for the rotating exhibits featuring works by local and international artists.
Garden Surroundings: The center is surrounded by lush, beautifully manicured gardens. They're perfect for a leisurely stroll or for finding a quiet spot to soak in the serenity.
Museum: Part of the center includes a museum showcasing the history and culture of Koh Samui and Thailand at large. Learn about the island's evolution, from its early settlers to its modern-day transformation into a popular tourist destination.
Various Workshops, Performaces & Experiences: From traditional Thai dance performances to art displays. In addition to its captivating exhibits, the Dusit Dheva Koh Samui Cultural Center offers visitors the opportunity to participate in hands-on activities that allow them to immerse themselves in Thai culture. Visitors can try their hand at traditional Thai cooking classes, where they can learn to prepare authentic dishes using local ingredients and techniques. For those looking to relax and rejuvenate, the cultural center also offers traditional Thai massage sessions, providing a holistic experience that promotes well-being and balance. The center also hosts workshops on Thai traditional crafts and arts, giving visitors the chance to learn the intricate skills behind crafts like fruit carving, pottery making, and traditional Thai painting.
Right from the moment one steps into the lush gardens surrounding the Center, the journey through Thailand's cultural tapestry begins. Set against a backdrop of palm trees and vibrant tropical foliage, the sculpted figures bring to life mythical tales from Buddhist and Hindu cosmology. Among the many exquisite pieces, the intricate sculpture depicting the Churning of the Ocean of Milk stands out. This epic tale from ancient scriptures, represented in great detail, symbolizes the struggle between good and evil forces.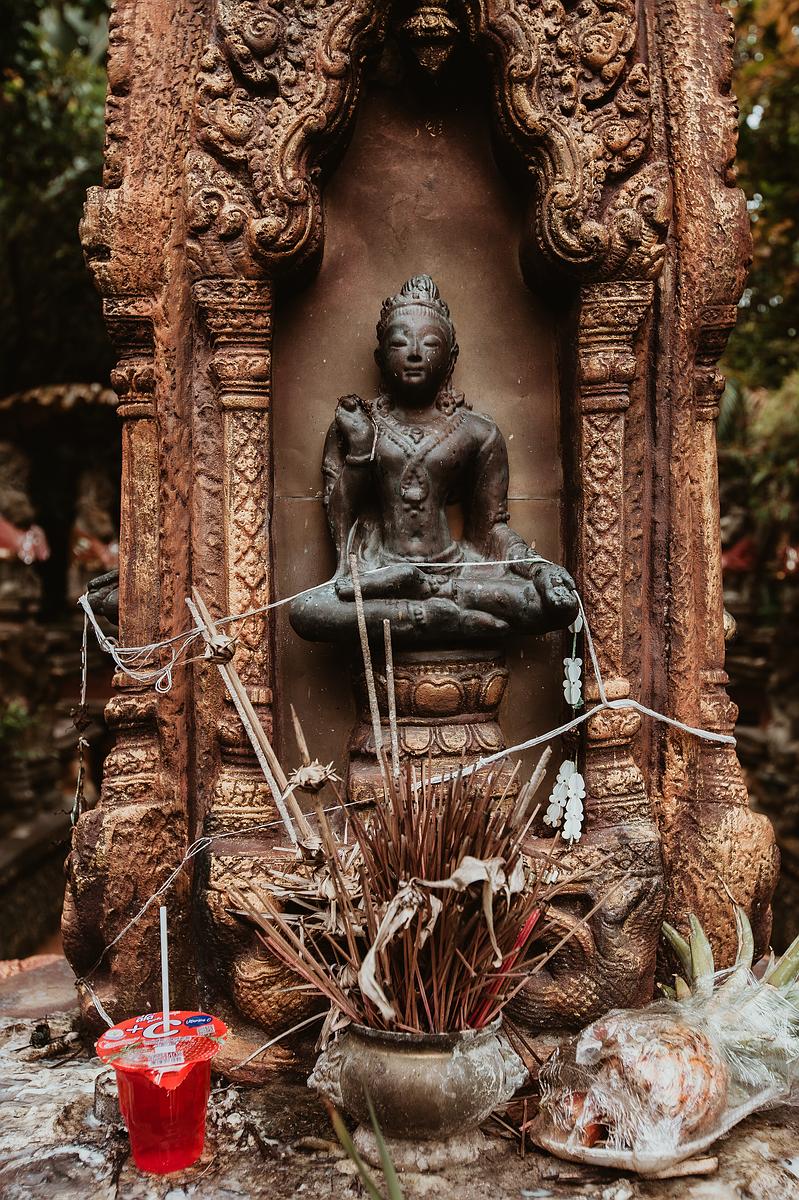 A short walk from the sculptures leads to the grand edifice of the Cultural Center. Its architecture marries traditional Thai aesthetics with modern construction techniques. The intricate detailing on the balconies and pillars echo the meticulous craftsmanship of Thai artisans. A closer look reveals stories from history and folklore carved into the wooden frames.
One of the major highlights of the Dusit Dheva Cultural Center is its extensive museum. The museum walks you through the journey of Koh Samui, from its first settlers to its transformation into a bustling tourist hotspot. Rare artifacts, detailed maps, and informative displays narrate the island's past and its place in Thailand's history. Be sure to spend some time in this space to understand the historical significance of the island and its rich heritage.
Inside, the Center is an art enthusiast's paradise. Its art galleries showcase a wide range of work, from centuries-old traditional Thai art to innovative contemporary pieces. Look out for the rotating exhibits that feature creations from local and international artists, ensuring a fresh experience with every visit.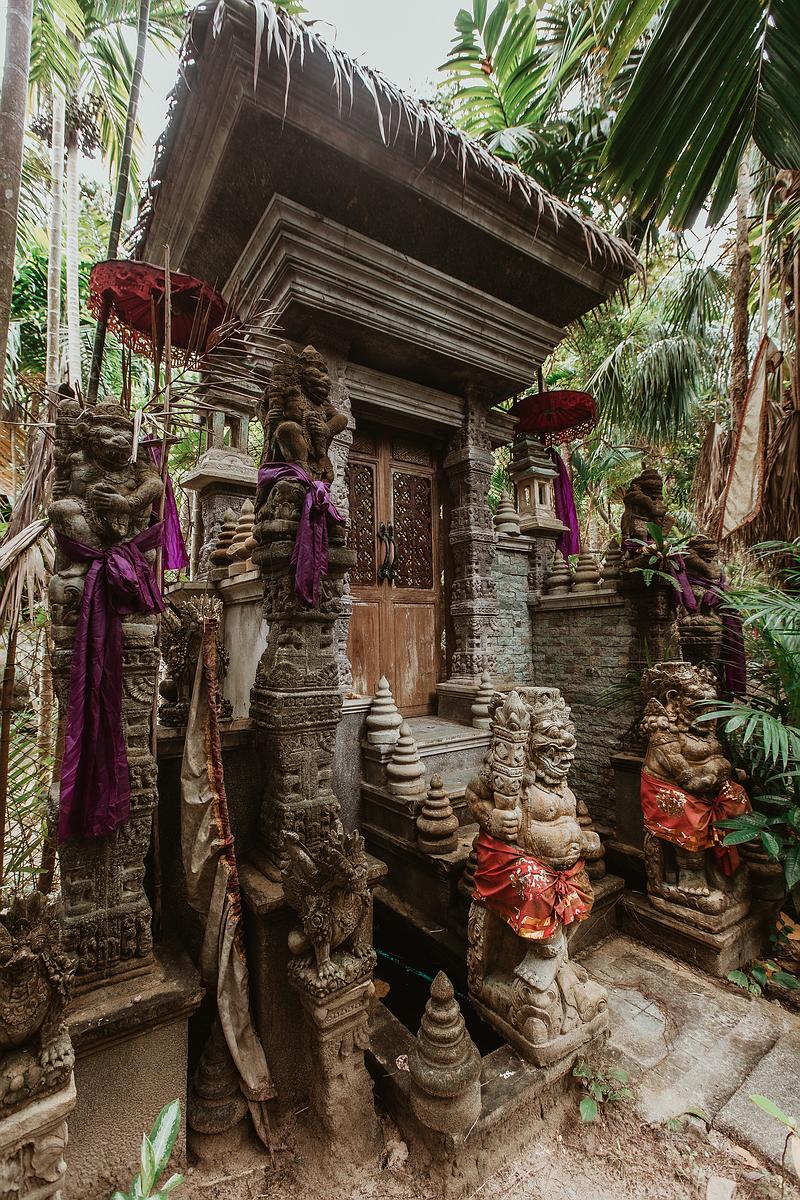 The Cultural Center is not just a visual treat but an interactive and engaging experience as well. Regular workshops offer visitors the opportunity to participate in traditional Thai arts and crafts. Learn the intricate process of creating Batik prints or try your hand at traditional Thai painting. These workshops offer a deeper appreciation of the skills and traditions passed down through generations.
One cannot miss the live cultural performances that take place at the Center. From traditional Thai dance to intricate puppet shows, these performances are a celebration of Thailand's performing arts. Remember to check the Center's schedule in advance to plan your visit accordingly.
In between exploring, take a moment to enjoy the local cuisine at the Center's cafeteria. The menu is a showcase of Thailand's culinary traditions, with a variety of snacks and beverages to choose from. Before you leave, drop by the souvenir shop for unique local crafts. These make perfect mementos to remember your visit by.
The Dusit Dheva Cultural Center is more than just a destination; it's a journey into the cultural soul of Koh Samui. Its importance lies not just in preserving and showcasing Thai culture but in imparting understanding and appreciation to its visitors.
Price Information:
There is an entry fee and additional costs for entertainment, workshops and seminars.
Plan Your Visit: Check the center's schedule and plan your visit accordingly. Don't miss out on any workshops or cultural performances that might be taking place during your visit.
KohPlans: The Cultural Center is not cetrally located. Look for a avaiable KohPlans with activities nearby to plan your itinerary for the day.
Dress Appropriately: As a mark of respect for the local culture, dress modestly while visiting the cultural center. It's always a good idea to check the dress code beforehand. It has been reported a lot of mosquitoes in the area. It can be a good idea to wear long sleeve specially at dusk. Don't forget mosquito repelent!
Arrive Early: Arriving early gives you plenty of time to explore the center at your own pace without the crowds. This is especially useful during the peak tourist season.
Photography: Dusit Dheva Cultural Center is an amazing place to take pictures. In fact, it is a popular location to shoot wedding pictures. While photography is allowed, avoid using flash when photographing artworks to prevent damage.
Visit the Gift Shop: Don't forget to visit the gift shop to pick up unique local crafts and souvenirs of your visit.
Photography Entusiasts: Dusit Dheva Cultural Center look like extracted from an Indiana Jones movie and will provide great photo opportunities!
History Enthusiasts: With its rich representation of Thai history and folklore, the center is a paradise for history lovers. The museum showcases the evolution of Koh Samui and Thailand, making it an informative and engaging visit.
Art Admirers: Art enthusiasts will find the galleries and sculptures captivating. The center houses an impressive range of art, from traditional Thai works to contemporary pieces by local and international artists.
Culture Seekers: Those interested in immersing themselves in local culture will find the workshops, cultural performances, and live demonstrations highly rewarding.
Nature Lovers: The well-manicured gardens and lush surroundings offer a tranquil setting for nature enthusiasts to enjoy.
Families: The Dusit Dheva Cultural Center visit involves a nice stroll in nature, perfect for all ages.